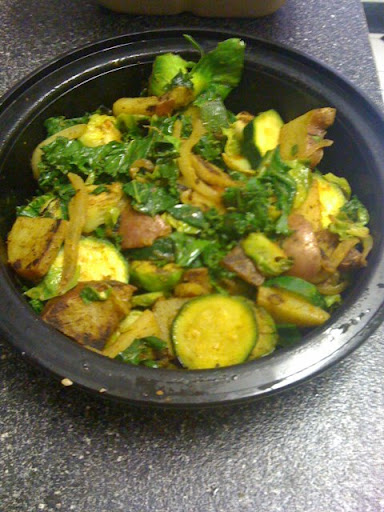 This weekend has been full of spice, flavor and color... from the food that I ate, to the items I purchased and most of all the people that I shared my time.
For the grand finale on Sunday evening I prepared a salad that was reflective of this weekend's theme.
Curry Veggie Salad
1 red potato thinly sliced
1 zucchini thinly sliced
1/2 onion thinly sliced
1/2 cup kale, ribboned
1 garlic clove minced
1 tablespoon curry
2 tablespoons coconut milk
Salt and pepper
Saute the veggies in EVOO but allow them to remain firm. Add in spices and coconut milk with 2 teaspoons of water. Remove from heat and toss. Best served cold.